Interview with Charlotte Milstein
Charlotte Milstein grew up in a medical family in the U.S. She didn't know it at the time but it perfectly prepared her for her work at Exfluency.
From building a life in her adopted home of Germany to the benefits of having a 'data junkie' brain, here's her story.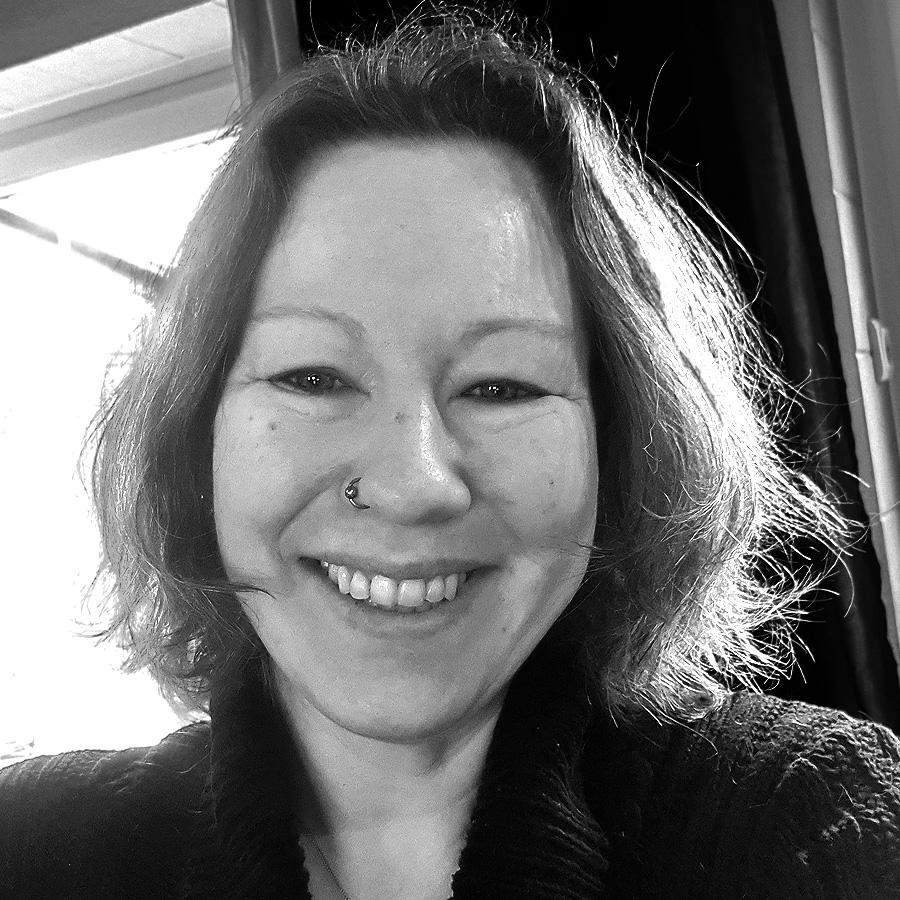 Charlotte Milstein has what she calls a data junkie brain. In her career as a translator, she's covered an impossibly broad variety of subjects – but in her work with Exfluency she's focused on medical and healthcare documents.
That feels almost inevitable once you know Milstein's background.
She grew up in a family of medical professionals. Milstein's dad was a vascular surgeon, and her mother was a nurse in the operating room. As a result, she started picking up the subject matter she'd translate at Exfluency from a young age.
"I was not a normal kid. I read Gray's Anatomy when I was seven years old," says Milstein. "Much of it was incomprehensible to me then but enough of the terminology stuck that I've had access to it all my life."
In fact, Milstein, who is American born, has a career path that has almost inescapably wound through the healthcare industry. She grew up in the U.S. and when she finished high school in California, she clerked in a doctor's office. She's also done some training as an EMT (Emergency Medical Technician). To this day, she knows, as she puts it, a 'bajillion' good doctors, nurses, and physicians' assistants who she can reach out to if she needs help with a word or a phrase in a translation.
They're located in the U.S. and also Germany, where Milstein now lives.
"I had done an exchange in high school, and enrolled in college in Germany and over time, I started to build my life there," says Milstein. "I eventually had to go back to the U.S. because of the restrictions that came with my student visa but once I started my translation career, that opened Europe back up to me. I was able to move back permanently."
Over time, Bremen – a city she loves – has come to be Milstein's home.
"Because I moved around so much in the U.S. as a kid, Bremen is actually where I've spent the most time in my life. It's such a progressive, welcoming city," says Milstein. "During the refugee crisis, Bremen took triple the number of refugees we were originally intended to take. And our donation centres were overwhelmed with donations. That's the kind of place Bremen is."
But back to that data junkie brain thing.
Feeding her brain is one of the most gratifying parts of Milstein's job. She's constantly learning new things and wrestling with diverse topics. Whether she's working on medical and clinical documents for Exfluency, translating a fantasy novel (the Mirror Magic series by Chris Svartbeck) or wrapping her mind around something totally different, she's expanding her knowledge. With that kind of agile and engaged mind, it's no surprise that she's become such a valuable contributor to Exfluency. She can be precise and helpful about everything from healthcare documents to the ideal process to translate and enhance a text.
"That's the benefit of the work I do. I've seen a lot of things. I grew up on a ranch and you build a lot of stuff on ranches, so I know a bit about engineering. That doesn't mean I would call myself an expert in engineering, or even in medical research which I do know a lot about. But I do know all kinds of stuff about all kinds of subjects. That's pretty satisfying."

Charlotte Milstein